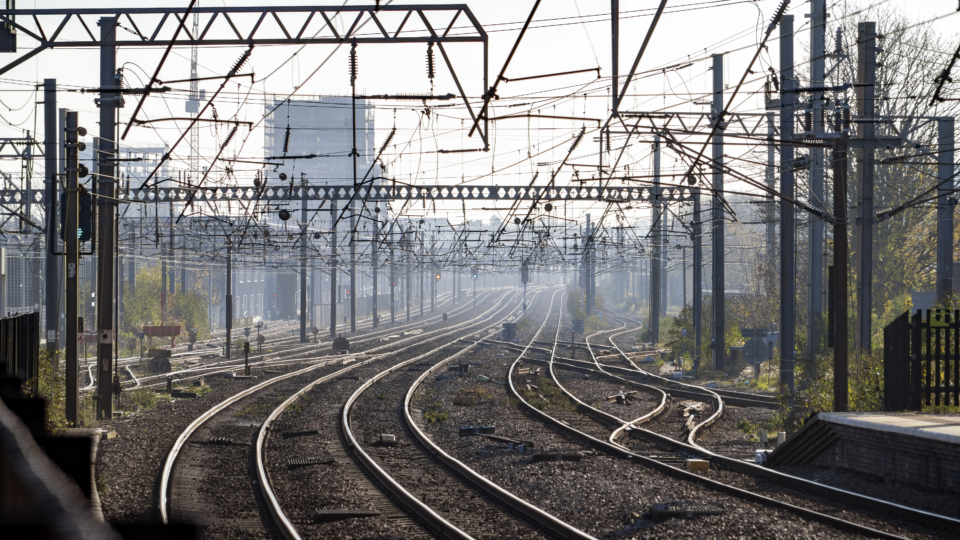 Market
Sweden's railway network consists of approximately 15,600 kilometres of tracks, 90% of which are managed by the Swedish Transport Administration. Besides the state, there are other major track owners, such as the Arlanda line, Inland railway, Roslags line, Saltsjöbad line and Öresund link.  Different types of connecting track networks are managed by other actors such as industries, municipalities, and companies such as Train Alliance.
Every day, over 300,000 people travel some 360,000 kilometres by train in Sweden, while 530 freight trains cover some 120,000 kilometres transporting 220 tonnes of goods, according to the Swedish Transport Agency. The trains are run by 11 passenger rail companies, 13 freight operators, and two companies that operate both passenger and freight trains.
Train travel has seen a sharp rise over the past 30 years, with what is seen as a temporary decline to 2016 and 2017 levels during the pandemic years. Freight traffic is also increasing, driven by economic growth and climate change.
Today, the railways in Sweden are experiencing a capacity shortage. Capacity utilization is measured continuously and varies greatly between the different railway lines. It is determined by the number of trains and their timetables, but also by the design of the railway in terms of single or double track lines, with risks of bottlenecks on single track segments and the opportunity to pass on double etc.
The more the number of trains on the railway network has increased, the greater the lack of space for train maintenance and installation. Train operators are investing in new rolling stock, which require modern workshops.
An upgrade of the railway network is underway. Worn out rails, signaling systems and catenary lines are being replaced to make transport more reliable and to accommodate more trains. New technology is being introduced that facilitates smarter and more efficient operations. The EU is pushing for changes in regulations and standards that strengthen the competitiveness of rail transport, including efforts within Shift2Rail, an undertaking that also has the support of Swedish authorities and politicians.
Train Alliance develops and manages complete railway facilities in strategic locations that facilitate the expansion and upgrade of rail transport.
MARKET PARTICIPANTS
Expand to see more details: