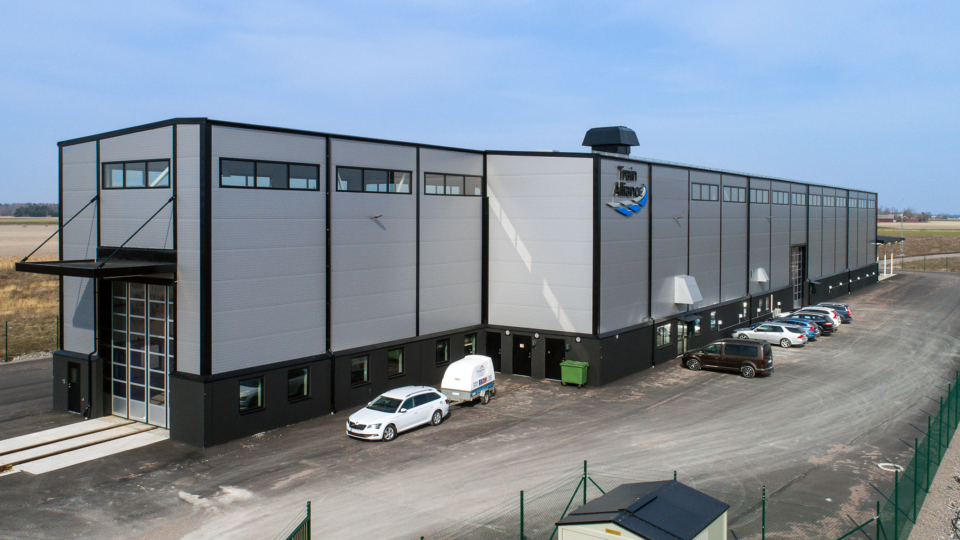 Hallsberg
Train Alliance owns roughly 900,000 sqm of land in Hallsberg, Rala. The area is zoned for railway purposes and constitutes development land for establishment.
In 2018, Train Alliance established one of Europe's most modern train service facilities on part of the land, which was subdivided and sold in 2019. A combi hall has been located on the property since 2019/2020, which handles the washing, maintenance and de-icing of trains belonging to several different customers.
Train Alliance is working with the Swedish Transport Administration on a new railway yard at Rala for passenger train siding, including a through track to Sannahed, aiming to increase the capacity of the area. A new maintenance workshop for tracked equipment was deployed in December 2022. In July 2022, Siemens Mobility signs a 25-year lease for a modern, new locomotive workshop, which Train Alliance will plan and construct in Hallsberg. Start of construction is expected during the first quarter 2023.